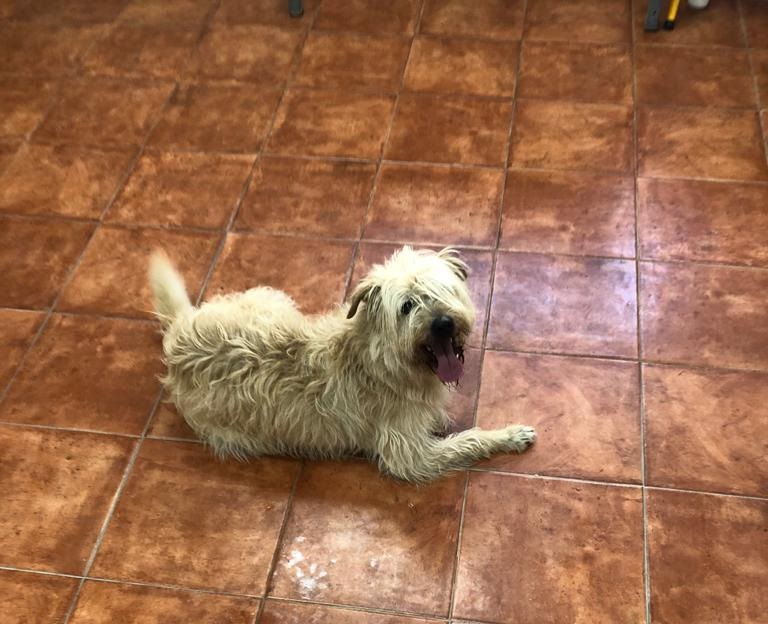 Berk is a gorgeous 2-3 year old male Cross-Breed who is currently in a pound of Northern Spain. A few weeks ago we received information that Berk had arrived at the pound. He was found abandoned in the local village, as are many others, and was brought in. We don't know anything about where he came from or his past life.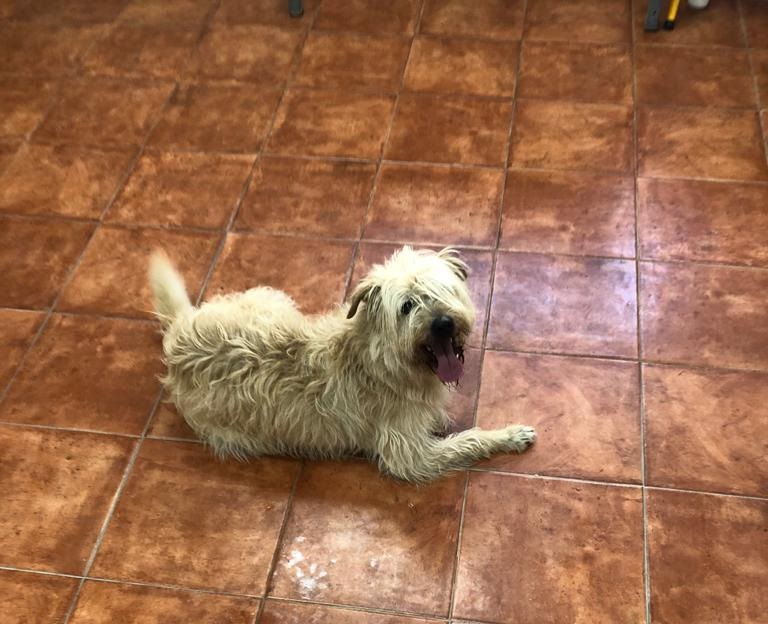 Berk is sociable with people, but a bit wary of other dogs, and so we are looking for a family where he will be the only dog in the home. As we don't know how he will behave around cats, and have no option to test this, he will need a home without feline friends.
Berk is a young dog with a medium-high activity level, so we are looking for a family who will give him lots of exercise and activity, taking him to new places to explore. He is medium sized with a shoulder height of 51cm and a weight of around 19kg.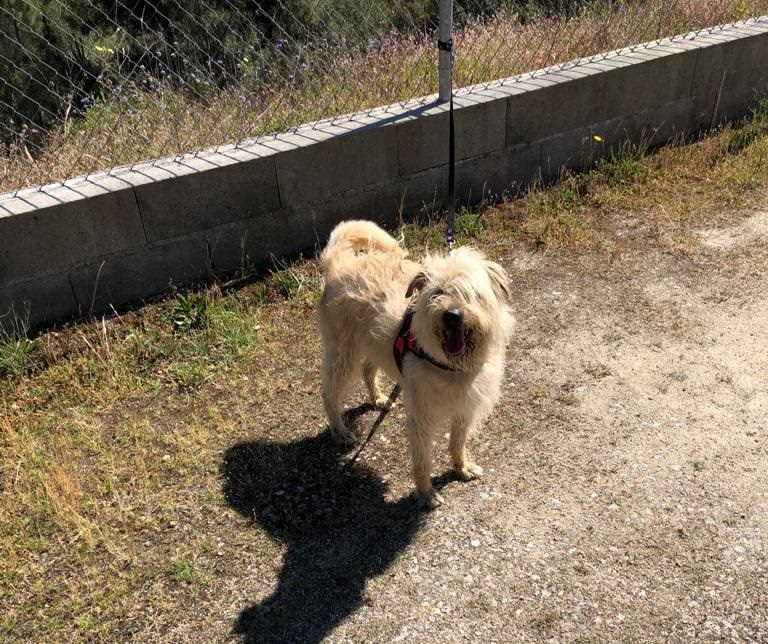 Berk's beauty is not currently truly visible – his fur is lacking the care it needs, but as soon as he is loved, clean and eating well (maybe with a hair cut!) we're sure he will be a stunner.
Berk can travel to the UK to his forever family. He is vaccinated, neutered, chipped, and has been tested for Mediterranean diseases. He also has a pet passport. All Berk is missing is a loving home. We can't wait to see him playing in a garden, snoozing on the sofa or running through woods or on a beach.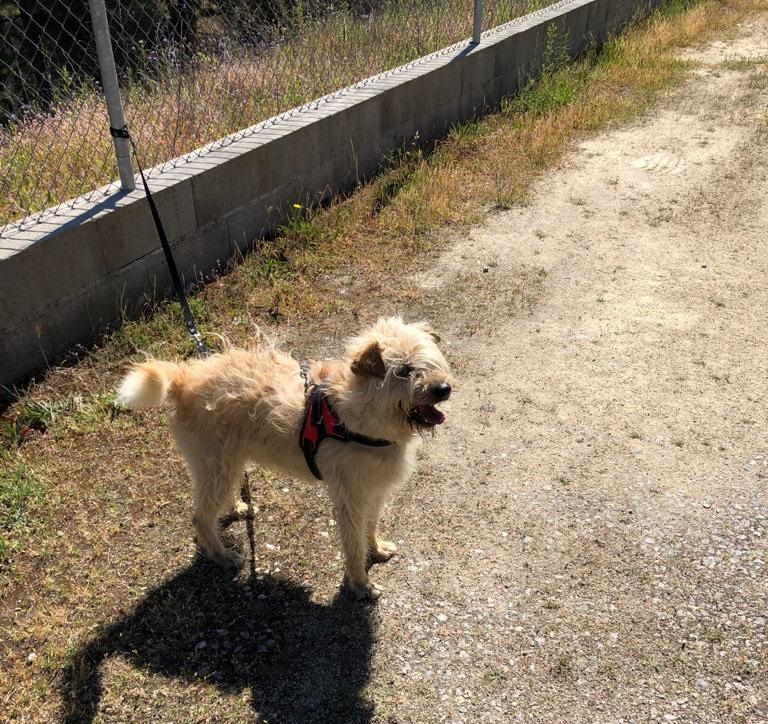 If you feel you can offer him the home he needs to settle and adjust, please get in touch. Our dogs are available in England and Wales (Not Scotland) and to adult only homes.
We do not adopt dogs to families with young children that have no previous experience. If you have fallen in love with Berk, please get in touch with us.
TeLuMa's Dream
For further details regarding adopting a dog from TeLuMa's Dream, please email Marta, Jessica, Olga or Alicia at telumasdream@gmail.com or visit our website www.telumasdream.co.uk. We are a voluntary organization which rescues primarily dogs from a public pound in Galicia, in Northern Spain, where the dogs instead of living, are trying to survive. 99% of the dogs are strays or have been abandoned by their owners on the street. The dogs are a variety of breeds and come in all shapes and sizes!

We are funded entirely by donations and work hard in our free time to help rescue and rehome as many dogs as possible. With your help we can continue our work and provide food, bedding, medical supplies and care for the dogs until they are well enough to find their forever homes.
All dogs rehomed via TeLuMa's Dream are microchipped, fully vaccinated, wormed, deflead and spayed/neutered if old enough, if not the adoption contract will stipulate that this is done as soon as old enough and this will be checked with your vet.

We re-home dogs anywhere in the U.K. This means that you can apply if you have a U.K postal code. Our aim is to pair each dog with the right new owner, ensuring that it will be safe, cared for and loved for the rest of its life. Therefore all potential adopters will be asked to complete a questionnaire. Also a homecheck is carried out and a phone interview prior to adoption. We offer a full rescue back up service to all our adopters and post-adoption support, which includes a Facebook support group and free behavioral advice.
Articles: 277