Choco is an 18 week old male Cross-Breed. He was found on the street with his two siblings and mum. They were all rescued and taken to ALM Sanctuary. Although mum was dangerously ill she had looked after her babies very well and they were healthy and well nourished. Mum and her babies are now all well and ready to find the forever homes in the UK.
He is a friendly, happy and active young pup, into lots of puppy mischeif. As with all young pups he will need, traning, socialisation and boundaries. He is able to be re homed with another friendly young dog. He has been cat tested but has not lived with cats. Children 6 and over considered.
He will be sterilised, vaccinated, microchipped and Snap DX4 tested.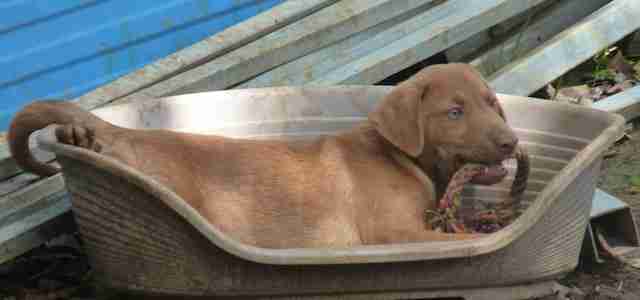 For all our adoption criteria, costs and online application form please visit our website. FULL RBU PROVIDED. Available to reserve and can fly to the UK in early November.