Max is an 18 month old male Valencian Bodeguero pure breed. He is quite a rare breed for the UK and is a recognised heritage breed in his native Spain. He is about 7kg but still gaining weight we expect him to be around 9kg. He stands 17 inches to the shoulder.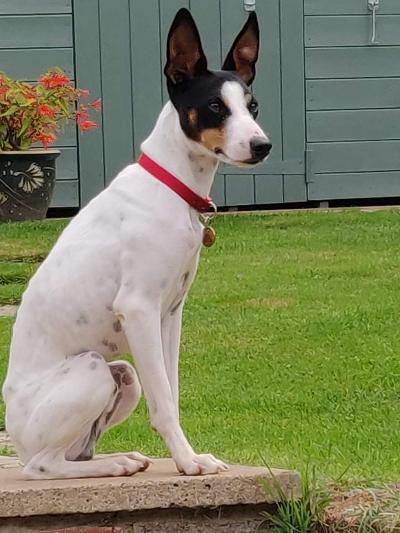 He loves meeting people and other dogs out on his walks and at home. He would be great homed with another dog or dogs and with children over 5. He is still puppy like in his nature and walks very well on the lead.
His recall is coming along and we expect he will be able to off lead after a little more time with either his fosters or his new owners. he takes busy traffic in his stride and will grow into a happy and contented boy. He loves your lap and a cuddle so if your home does not allow sofas (on invite) then this boy may not be for you.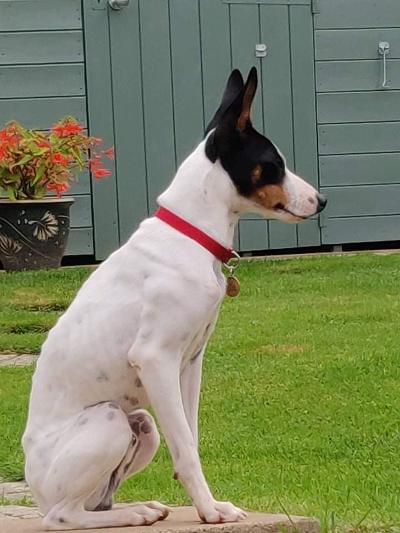 We would prefer Max is homed with another dog. He is fostered in Chippenham with two other dogs. He may be okay with cats subject to cat test as he is not showing a strong prey drive.
Max is fully vaccinated, neutered and negative to the mediterranean diseases. A homing donation of £360 is requested to cover his transport costs (receipts can be shown). All his vaccinations and neutering and blood tests costs have been met by donations from well wishers.
Bodegueros are a pedigree breed in Spain often call the Spanish Jack Russell due to their strong physical resemblance. They are loyal, friendly and affectionate breed with no known health issues.