Patch is a 18 month old male Cross-Breed. He is happy loving and engaging. Loves a ball and loves his food. Owner has become seriously unwell. Patch likes to play with other dogs. Loves being in the garden and coming in to check on you indoors all the while. He has been good with children that he's met.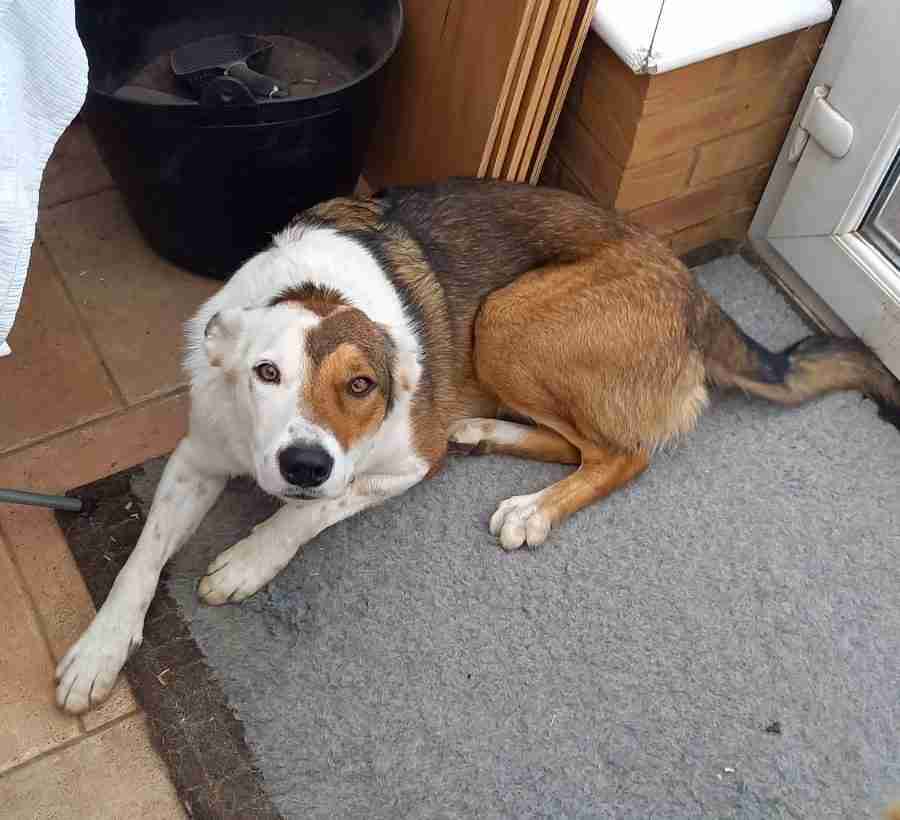 They have been 7 years and above. He loves a cuddle. He's still a pup at 18 months and is looking forward to being trained and taken out and exercised. He will happily be a second dog in the home. He is not destructive or noisy but will de-stuff soft toys or his bed once in a while. He's still a pup.
For leash training, he is ok if he is told. He will pull if given no direction. Training with Collies is a must isn't it! He sleeps in the conservatory. He lives with another male at the moment. He's sensitive to mobile phone beeps and reversing car beeps and headlights at night sometimes.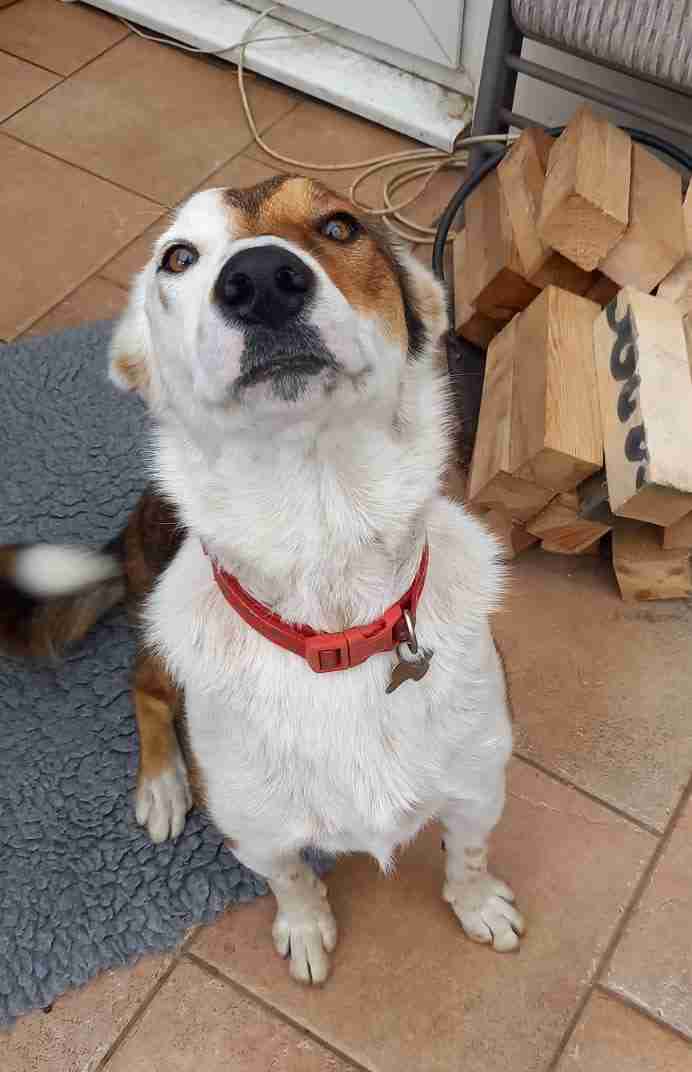 Patch is neutered and chipped. Has had puppy jabs. A Collie owner would be ideal. Not out at work and someone looking forward to training a lively youngster. Phone or email initially. But only if you fit the bill for a young Collie. Thanks on behalf of Patch.