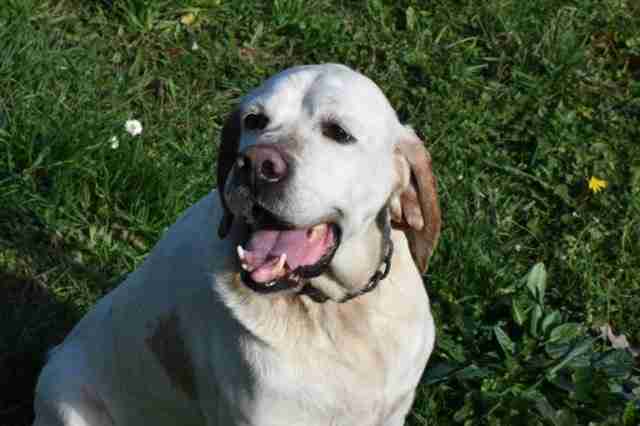 Zuri is an 11 year old female Pointer cross Setter. She is a beautiful old lady but still active and so affectionate. Born 12/09/2009. Zuri is now in foster in Bedfordshire. Zuri was in the shelter we work with in North Spain. She had been given up by a hunter as no longer useful.
Her foster home say "Zuri is sweet, friendly, loves a fuss, very chatty, not confrontational. She's got to be one of the least demanding dogs I've ever met. She's a tad over weight. She sleeps like a log and has been clean in the house! She's also been left (with the other dogs) for an hour or so with no problem. She's such a sweet gentle soul".
Zuri has been great with the other dogs and good around the cats, hens, horses and livestock however she still has great prey drive for pigeon, partridge, pheasant etc
Zuri has got housetraining very quickly. She walks fine on the lead, at the moment, unless she sees a bird or something in the hedge and then she can pull quite strongly.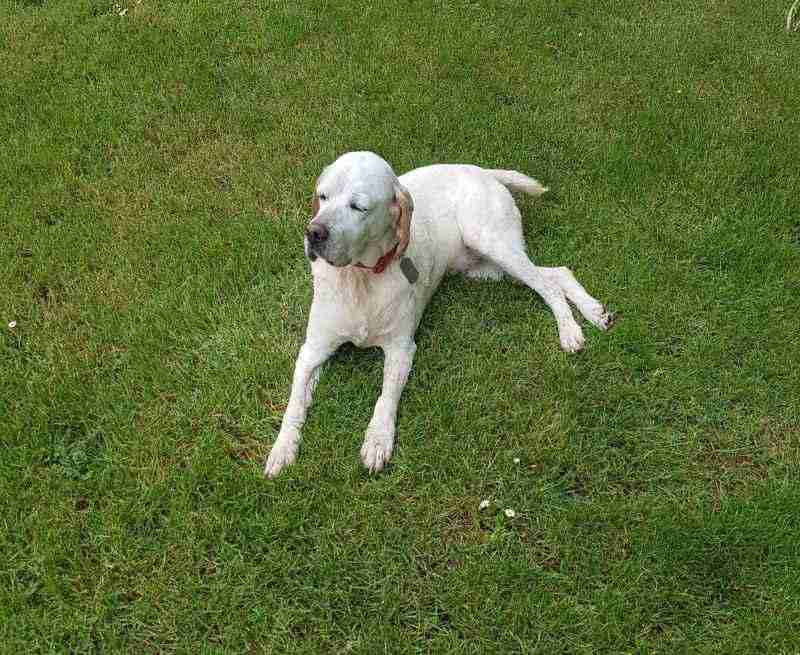 Zuri enjoys the companionship of other dogs and seems to relax more in their company, it would be great to find her a home with some other dogs although she might be ok as an only dog in the right home too.
Zuri loves walks. Her foster mum has been doing up to an hour walk. Although Zuri adores going out, she would not keep up with a very young active dog. Her foster home say that Zuri loves to chat to you and often talks to you to gain your attention or to show pleasure.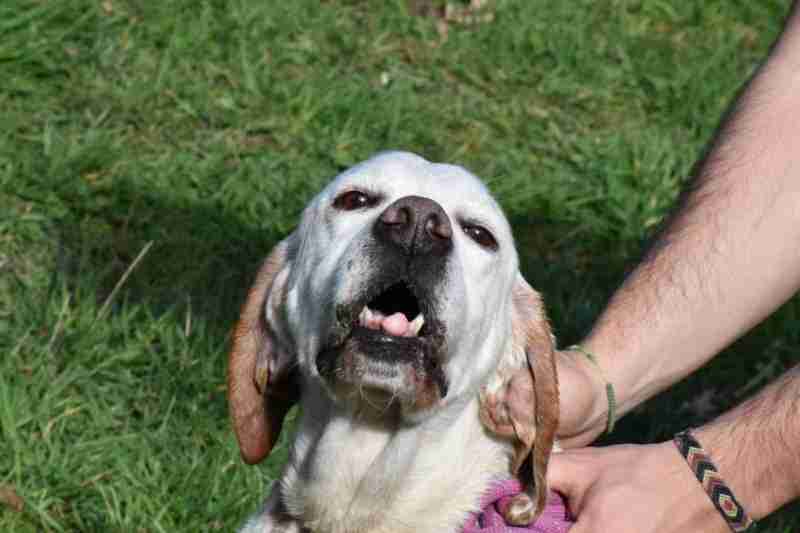 If you are interested in giving Zuri a lovely retirement home she is available at Setter Brittany Pointer Rescue. Have a look at our website for more details or email us if you would like to know more.