Laika is a pretty 11 month old female English Setter. She has recently arrived at the shelter we work with in North Spain. She arrived extremely fearful but is gradually improving.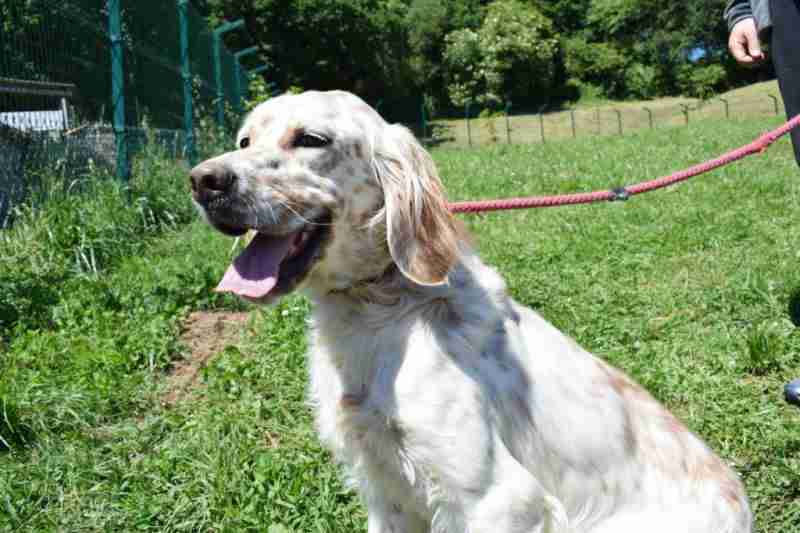 Laika gains a lot of confidence from other dogs and will need a resident dog in her new home. She's currently sharing her run with another Setter.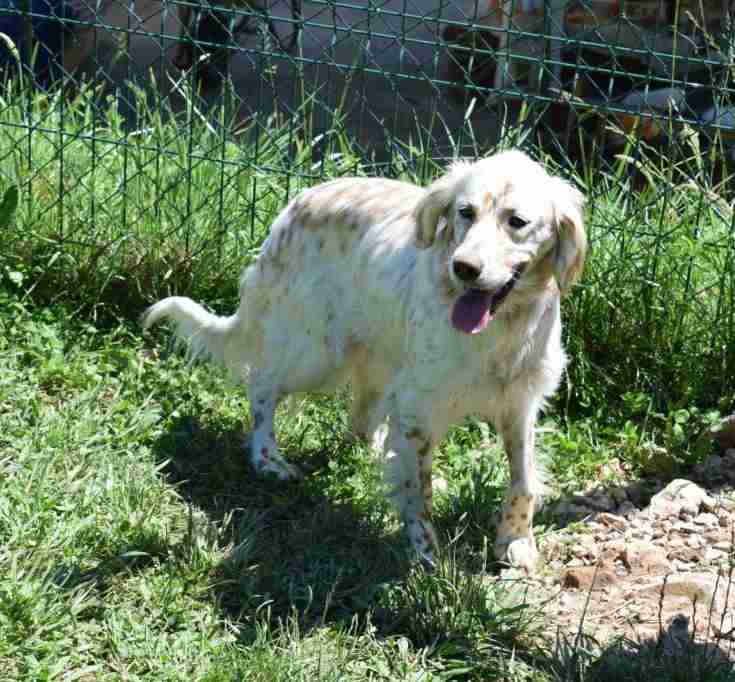 Laika is still very scared but she has started approaching people for a fuss when she knows them. She's a really lovely girl who needs somebody with the time and patience to teach her the world doesn't need to be so scary. She would do best in a quiet household without young children.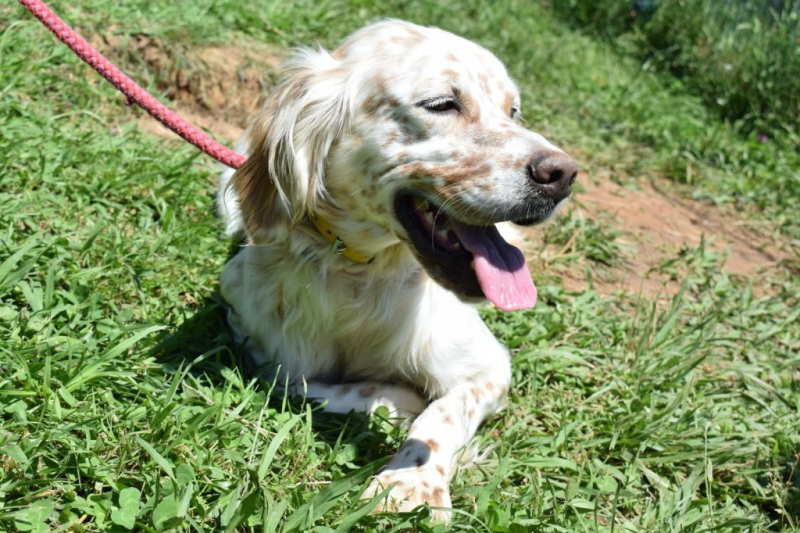 Laika is ready to travel to the UK. Could you give Laika a forever home and help her flourish??
If you are interested in our lovely Laika, she is available at Setter Brittany Pointer Rescue.