Please meet huggable Honey! Honey is a beautiful 10 month old female German Shepherd cross Staffordshire Bull Terrier. She was born in the Covid lockdown. This poor little lady has had next to no input and has spent the majority of her life living in a crate in an outbuilding with her sister, as a result she has the mind of a tiny puppy that just needs input and training.
She is a blank canvas that you can mould into the dog you want her to be. She has had little training or socialisation she needs so is basically a blank canvas for her adopters to make into the perfect little lady we know is in there, just disguised by total over excitement!
Honey is small Labrador size and full of character and mischief!! Such a shame for such a gorgeous happy little lady to find herself homeless!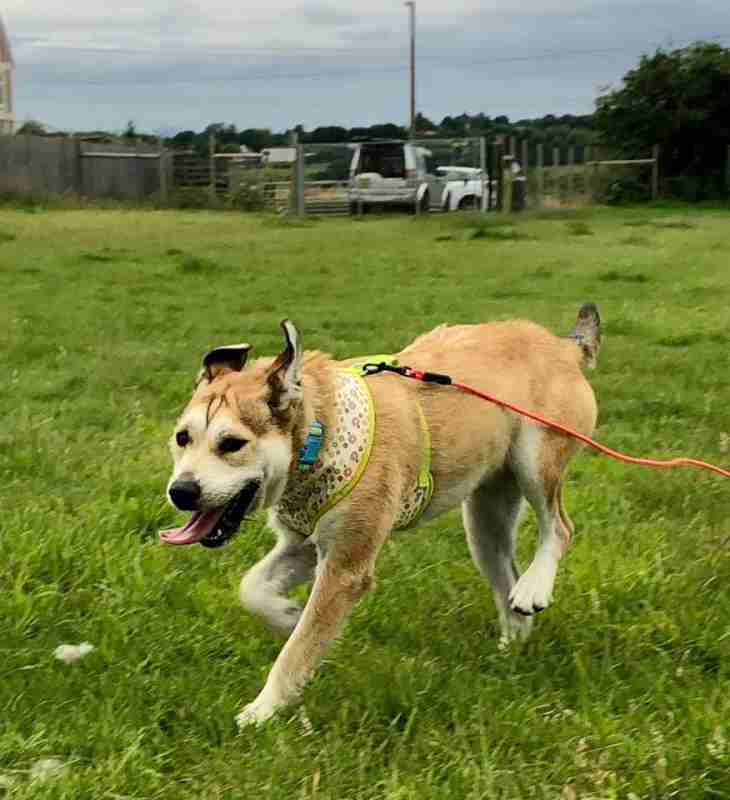 Honey is a lively happy little lady that would love a family to play with her and keep her occupied, She loves a walk and loves to greet everyone she meets, and absolutely everyone that meets her very quickly falls in love! She will need a home with lots of human time and interaction. She could happily live with another dog as she absolutely loves playing and causing trouble with other dogs! She can live with children age 8 years plus that are used to young boisterous dogs, she is full of bounce and energy and will mouth and jump up when she is over excited.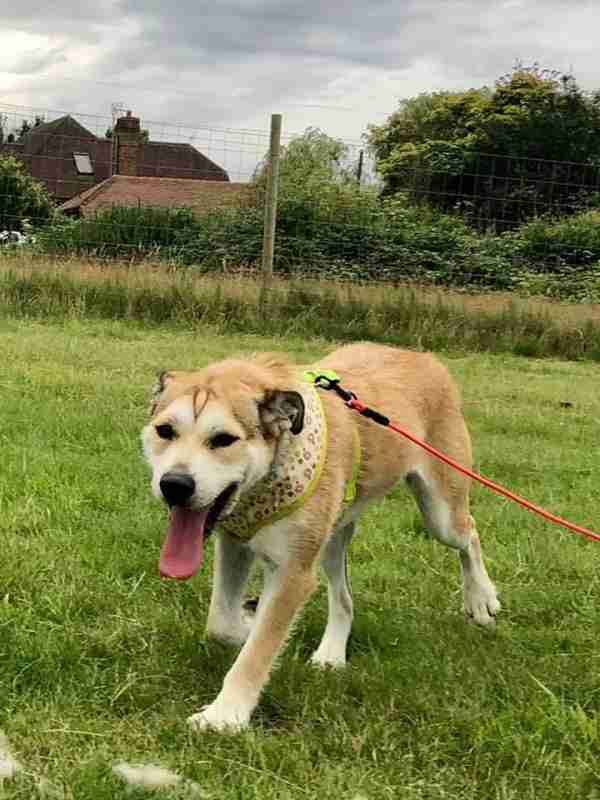 Honey loves to run and loves to play with toys and a ball, she also absolutely loves to get messy! Honey is fine to live with cats that are used to dogs, she doesn't really take any notice of them she much prefers her humans! Honey has great recall and is really eager to learn and please. She will make a fantastic dog for someone prepared to put in the time and training.
Honey is non-destructive unless its a soft toy, she loves to eat these!! She is house trained and happy to be left for short periods, she is crate trained.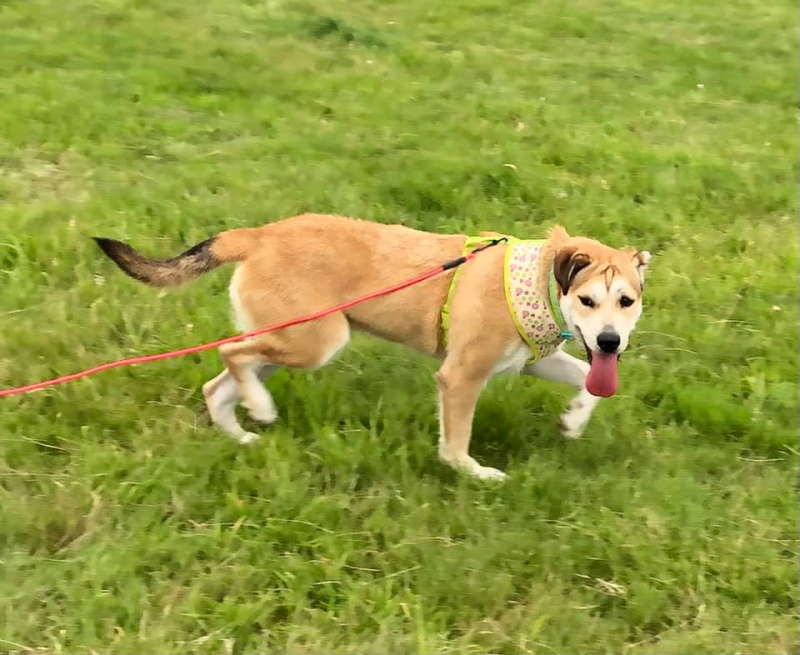 Honey is a gorgeous happy, bouncy active little lady that so desperately needs a forever home and family to grow up with. She is the sweetest little cuddle bug ever – she can't get close enough to you! She literally tap dances with excitement when you come into the room and struggles to keep still, she is so pleased to see you!
Honey is neutered, microchipped de flead and wormed.