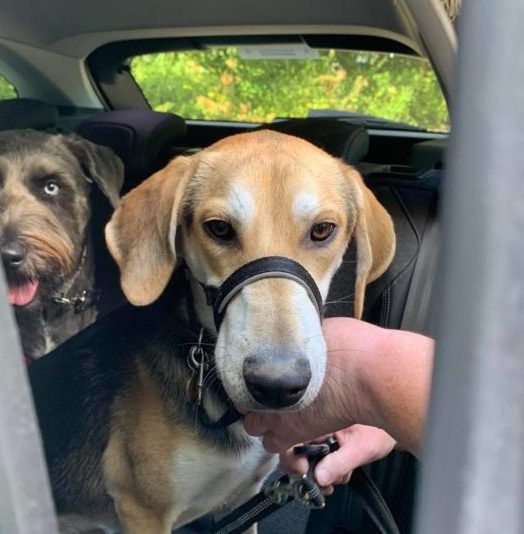 Finn is a 1 year old male Foxhound Cross. He is a rescue from Cyprus who is now un the UK and looking for his forever home. He is currently living in a foster home in Hailsham and here is a little about him.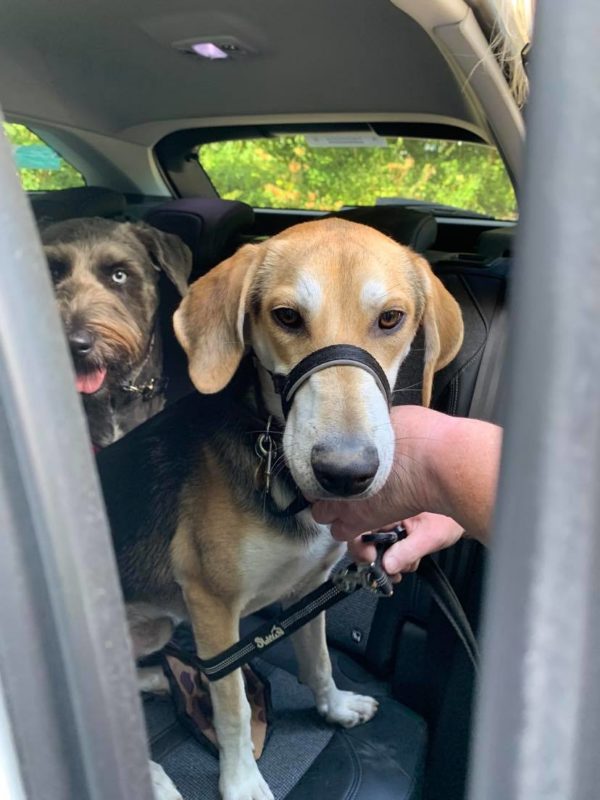 Finn is the most loveable little boy, very playful. He has been in the UK for a short time and is loving his new country. He already has learnt to come in one door and zoom round to the other, and simply loves doing it. He also loves to zoom around the garden and his tail never stops wagging. He is such a happy little man. He is now walking on a lead with a halti and behaves well.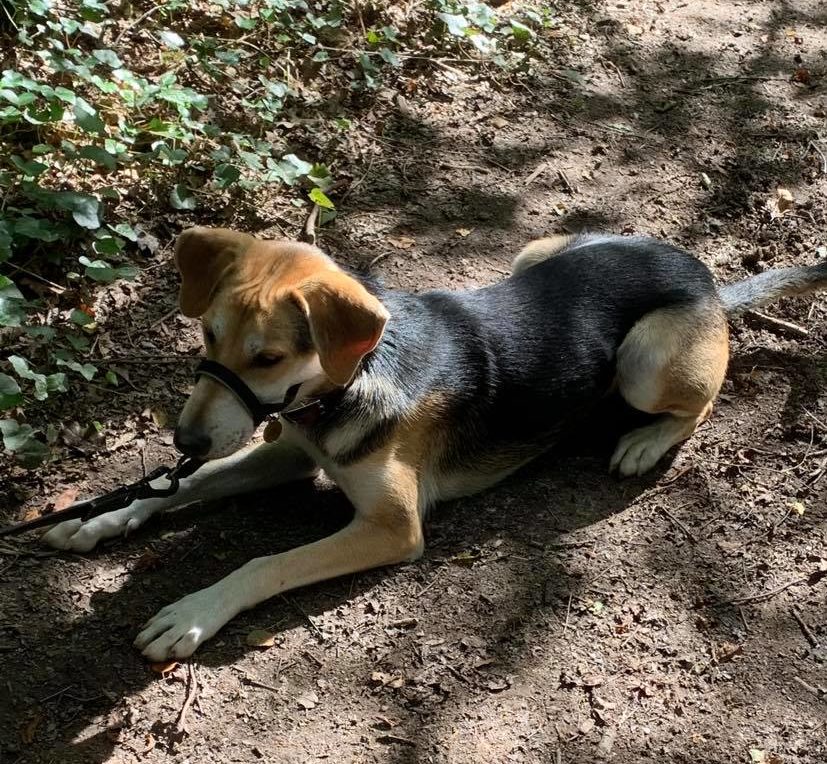 Finn loves being around people of all ages including kids and he really loves having the company of other dogs. He has not met a cat and we suspect he would not be happy to share with one. He is clean indoors, crate trained and sleeps through the night in his crate. He does not like being left but he is still only a baby.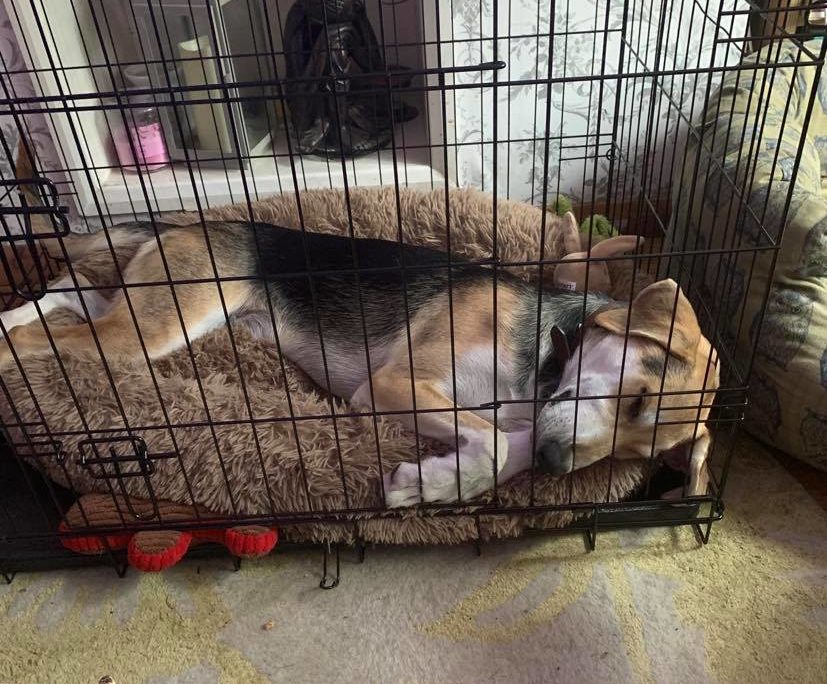 Finn is looking for a home with someone who is home all day, as he is a dog who thrives on company. He is a clever boy, who would do really well with agility training or other training classes as he loves to learn. He is looking for a family prepared to give him the time and training to help him settle into his new home and another dog would also help him settle.
His foster mum says "He needs a home that will spend the time in training little Fin as he learns very quickly. He has got such a lovely character he deserves a loving family of his own."