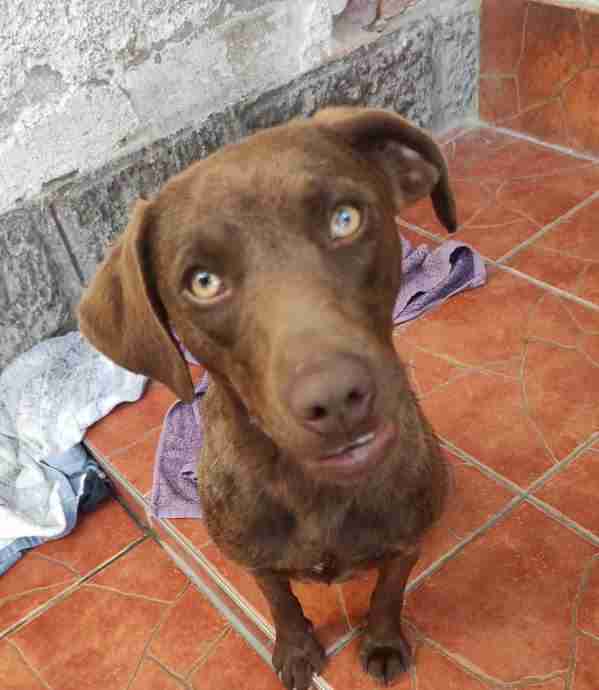 Ingrid is a 1 year old female Cross-Breed. She is medium size spayed female mix breed (weight: 12 kg, shoulder height: 45 cm). She is like a mini Vizsla cross chocolate Labrador, with a short tail. She was rescued from the streets and she charms everyone with her lovely nature ever since.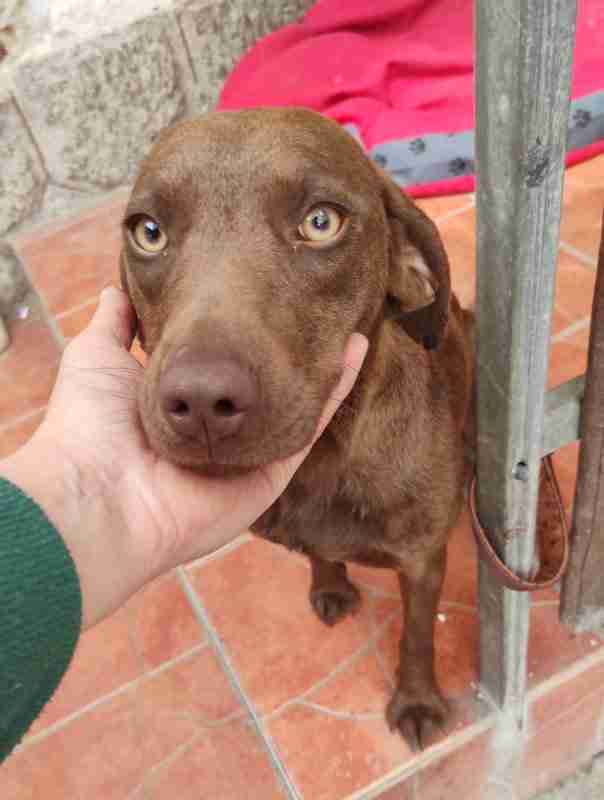 Ingrid is an active and happy doggie, very affectionate with people and keeps coming up for cuddles. She gets along with all types of dogs and currently lives with several other doggies. She is very playful and is on the submissive side. She loves sitting on her playmates, not dominating over them, she just finds it quite comfortable for some reason! She is house trained and can be left for a few hours.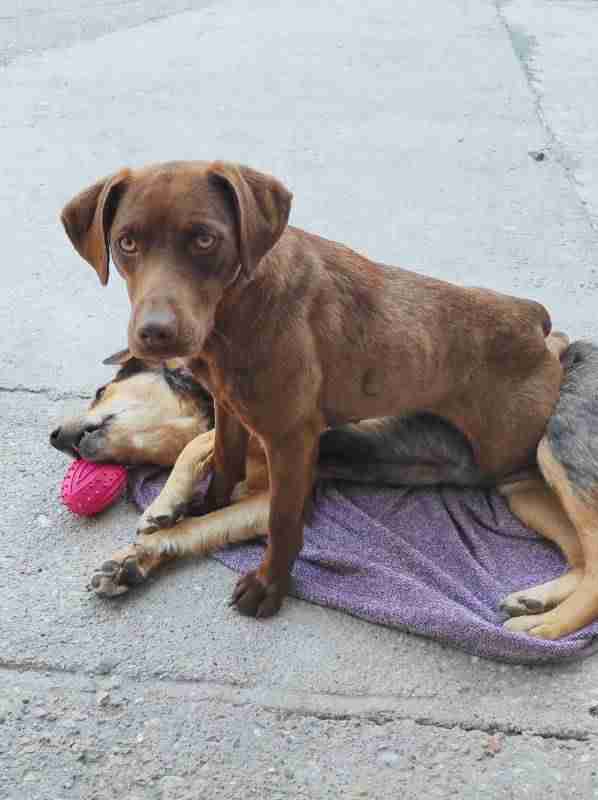 Ingrid would be best suited for a family without children or with children over 14 where she is not left alone for long hours and there is time for her socialisation and training. She will need an active family as she is quite an energetic girl but she is happy with chilling around you once she got her exercise needs fulfilled.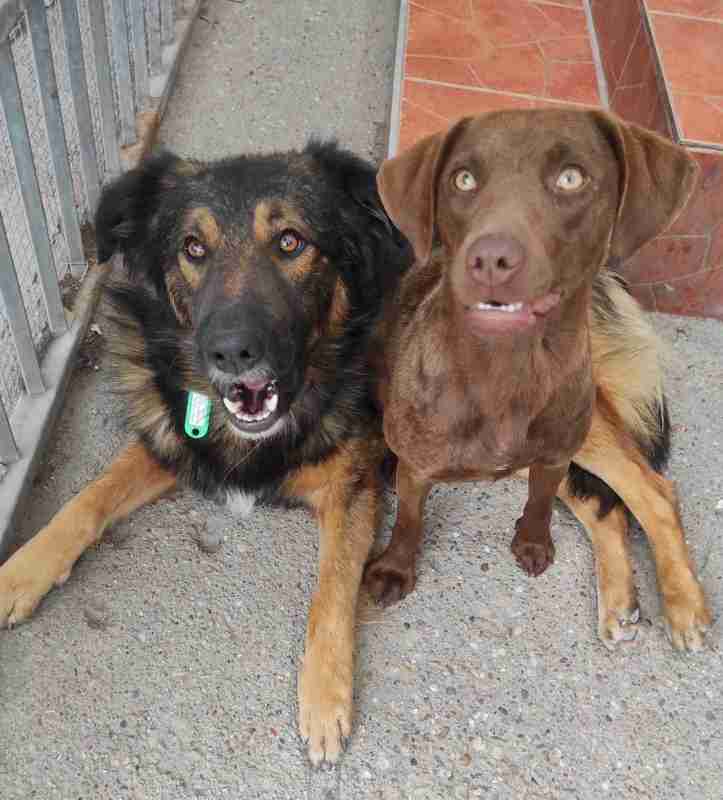 She could potentially live as the only dog in the household, but she would probably be happiest living with another playful and well balanced doggie to keep her entertained. She was also tested with cats and has the potential to live with them.
As all rescue dogs, she will need time, patience, love and commitment from her adopting family to become a happy, well balanced dog. Experience with rescue dogs preferred. No first time owners please.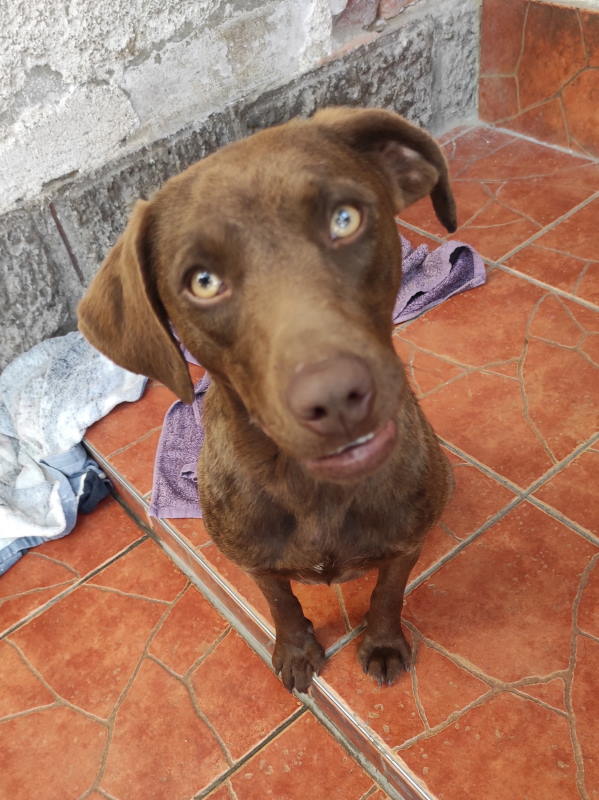 Ingrid is currently in Hungary and can travel to the UK as soon as the right family is found for her. She comes fully vaccinated, spayed, microchipped, dewormed, flea and tick treated, with an EU passport and DEFRA approved paperwork.
Adoption is subject to Home Check and Adoption fee. Full RBU provided.